Gift set
G-05
Ref.:

000450
Teapot with infuser + 4 cups

Set including a teapot 900mL with infuser designed to make tea through multiple controled infusions (B-04 model) with its 4 glass cups (GP'01 models).
Set including a Lightking B-04 Glass teapot with infuser & 4 glass tea cups Lightking GP'01.
The most convenient way to make multiple infusions tea, in adequacy with European lifestyle. In only 3 steps :
1. Put the loose leaves in the upper compartment and add hot water.
2. Let steep the desired time.
3. Then, just press the "magic button" to release the freshly brewed tea to the lower compartment & keep the leaves properly drained in the upper one. Done !
This all-in-one glass teapot with filter & infuser controlled by patented press button has been designed to monitor accurately multi-infusions tea like our Oolong teas also available on this online store. See our Oolong tea & herbal dedicated section for more details.
Max B-04 teapot capacity : 900mL
Available capacity when the infuser is on : 700mL
Glass teapot dimension without handle : height 16 cm, diameter fluctuating between 8 & 11 cm.
Equivalent to 5 regular cups.
Max GP'01 tea cup capacity : 150mL
Glass tea cup dimension without handle : height 6.5 cm, diameter fluctuating between 3.5 & 7 cm.
Instructions. The teapot includes 2 separated compartments.
The upper one is dedicated to the infuser where the loose tea leaves may be put & the hot water poured. Then, when steeping time is done, just press the button to release the filtered tea to the lower compartment of the teapot.
It's ready.
In the upper compartment, loose leaves are properly drained & ready for further infusion.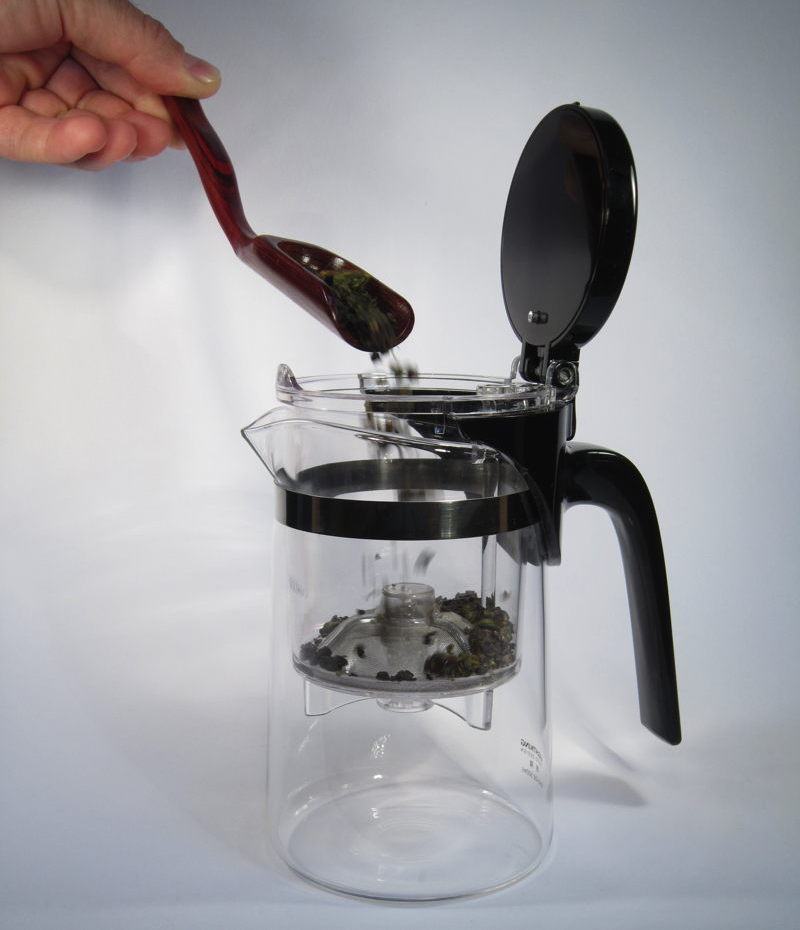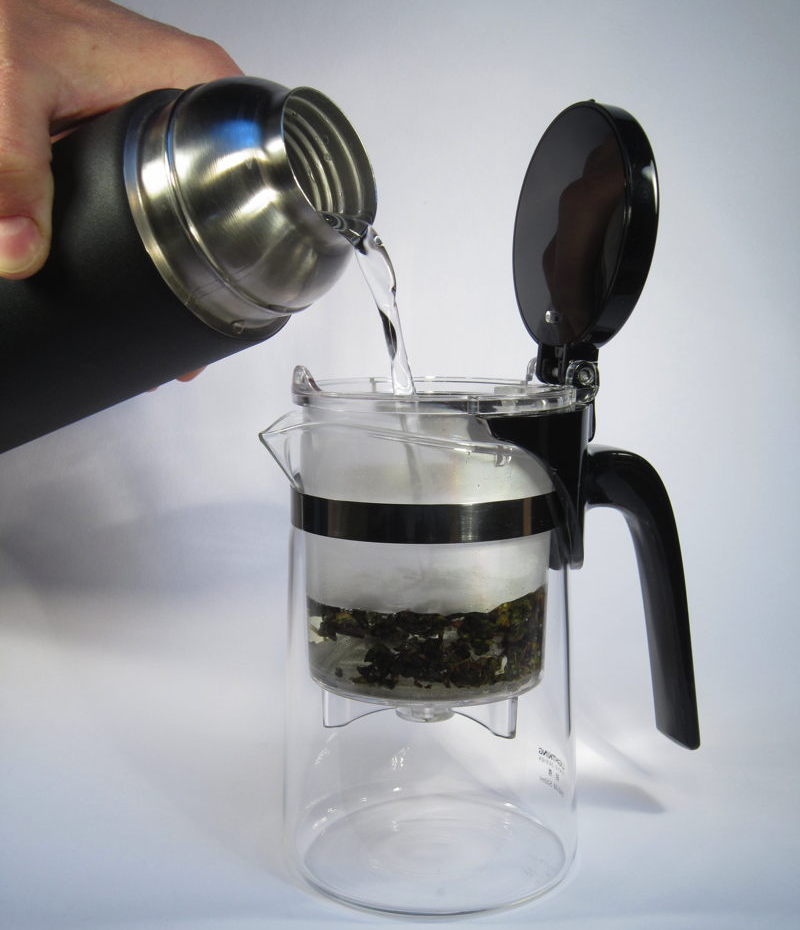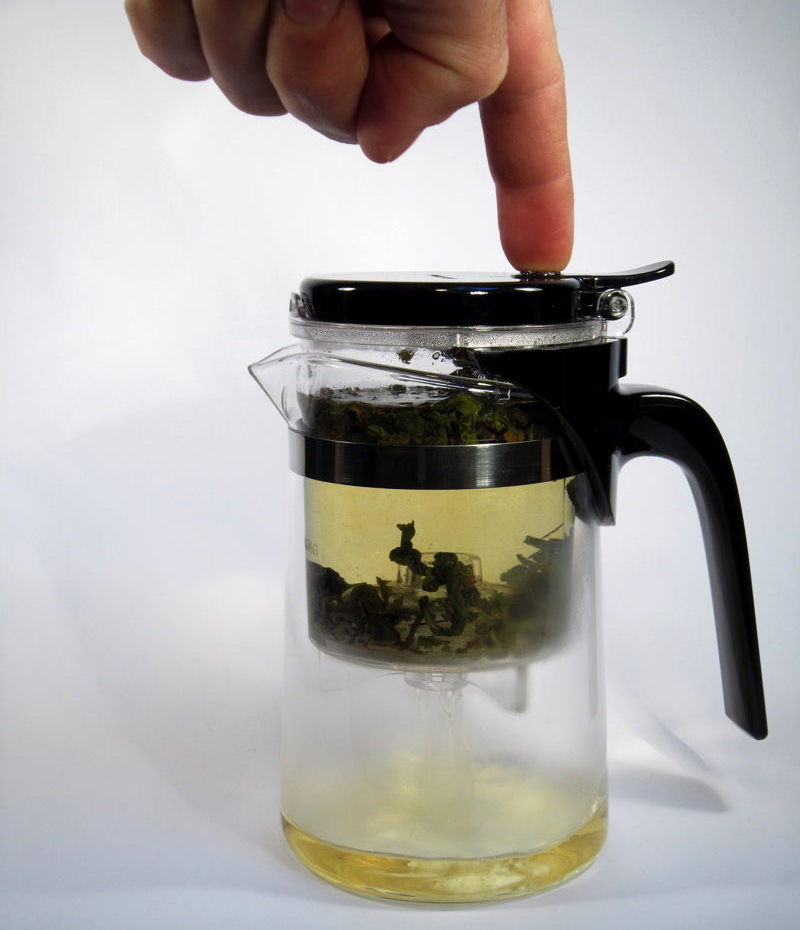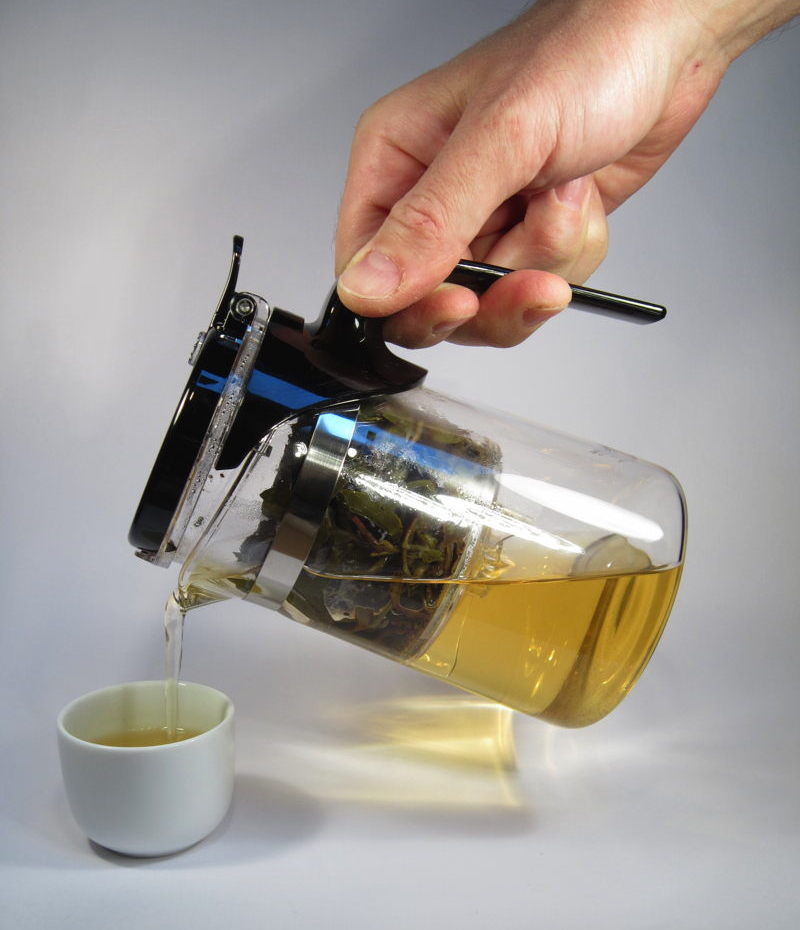 Rural, urban or commuter. At your office, in your sofa, when having a break on the backside of the road or while hiking in Parc Naturel Régional de Chartreuse's peaks, let's enjoy your favorite Oolong tea properly made through multi-infusions.
After use, rinse teaware using clean water.
Allowed to dishwash occasionally.
Glass teapot with 900mL of capacity.
Food grade PC infuser.
Packed into a protective carton.
See our News for more info about how to brew Oolong tea.