Jiaogulan
Jiaogulan Herbal tea
Ref.:

000021
With its mild liquorice taste, Jiaogulan herbal tea is highly estimated for its digestive benefits & immune system enforcement.
Made with the plant's leaves & stems, JiaoGulan herbal tea is thein-free : it may then be consumed all along the day.
Jiaogulan is brewed since ages across south-east Asia due to its antioxidant & relaxing effects.
Our Jiaogulan is GMO-free, manually grown, harvested, sorted & packed in Doi Mae Salong, Chiang Rai, Thailand.
After hot infusion, let's try iced Jiaogulan: put the already brewed Jiaogulan loose leaves in a mug with cold water, and place it in your fridge for some hours. A delightful light drink during hot season, especially with some ice-cubes added.
Available in 100g packs.
Quantity : 1 teaspoon per person.
Recommended temperature: 80°C.
Recommended steep duration : 3' or more.
Thein level : null.
Recommended quantity for a 600ml pot :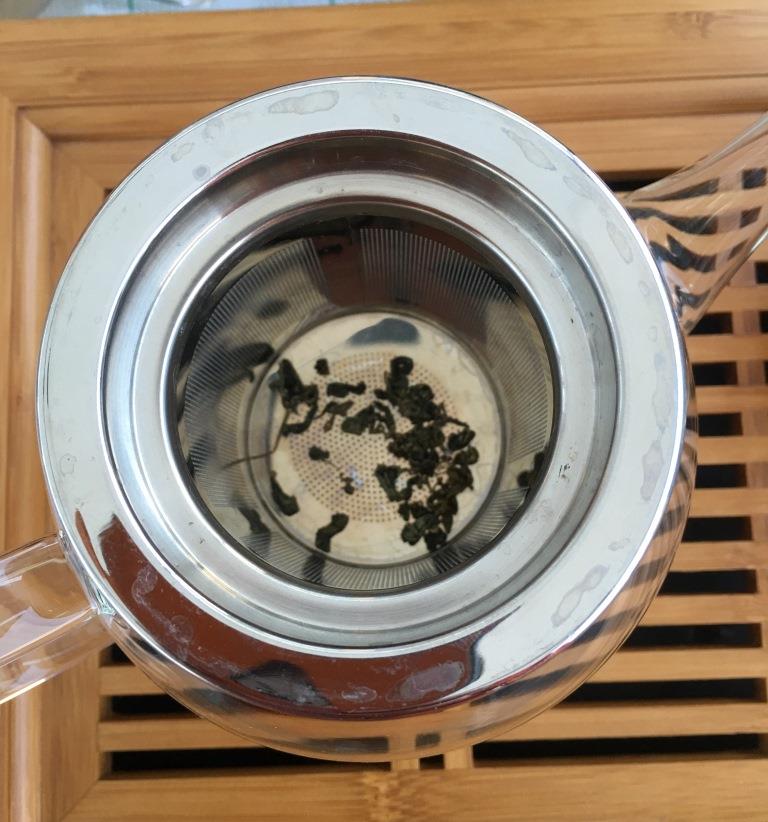 Enjoy also your Jiaogulan instant with the view by using our Tisanière with deep filter.
With its scientific name Gynostemma pentaphyllum, Jiaogulan belongs to cucurbit family. Its natural habitat stretches mainly on highlands & mountainous countries of south-east of Asia & south China. People living in such remote areas are said to live longer than others due to this plant consumption. That's why they are calling it "herb of immortality".
Also called Southern Ginseng, Jiaogulan is described in Traditional Chinese Medicine works as able to reduce cholesterol rate since XVth century (find more about this on Wikipedia ).
Let's keep in mind here that this plant is said as adaptive, and consequently, it may be a organism regulator in case of excess or insufficiency.
And, last but not least, after having enjoyed Jiaogulan herbal tea, try to use loose leaves & stems to strengthen a salad or to flavor a baked meal… You may also brew them a 2nd, then a 3rd time.